Structural Bearings
Granor FIP Spherical Bearings – Series "Sferopol"
Granor FIP Spherical Bearings consist of a concave bearing plate, a convex mating plate, together with upper and lower attachment plates. Sliding surfaces consist of high load bearing low friction materials mated to highly polished stainless steel. Sferepol bearings for Australia and New Zealand are designed in accordance with AS5100.4:2017 and EN1337.
For more information regarding spherical bearings to suit your project, please contact us.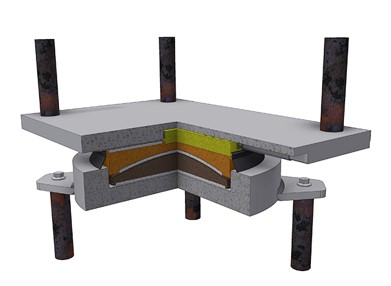 Proudly Distributed in Australia & New Zealand

by Granor Rubber & Engineering