Expansion Joints – Large Movements
The Granor ETIC® SFEJ series Steel Finger joints are robust Bridge deck expansion joints that accommodate larger movements ranging from 150mm up to 600mm total capacity.
These joints should be adopted where the structure gap will open beyond 85mm ULS, in which case the use of a 'stripseal' type single seal element joint will transgress the maximum 85mm open gap criterion nominated in AS5100.4
The SFEJ series joints are designed to meet RMS / AS5100.4 requirements and can be designed for any skew orientation required.
The SFEJ joints utilise as a standard detail an underside draped elastomeric 'trough' seal which locates into separate extruded aluminium retainers that are cast into the blockout during the joint systems installation process. This gland drains to a suitable underside of structure collection point at the low side of the joint.
Robust Bridge deck expansion joints which accommodate large movements ranging from 150mm up to 600mm total capacity.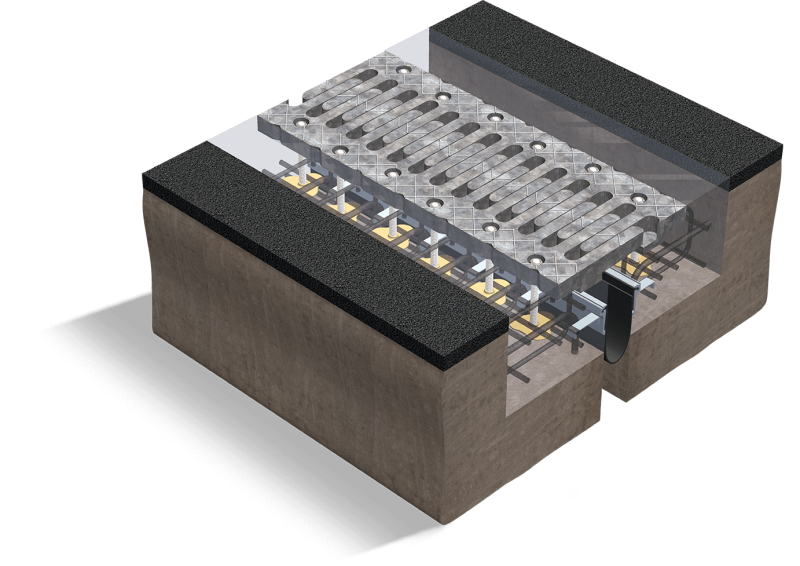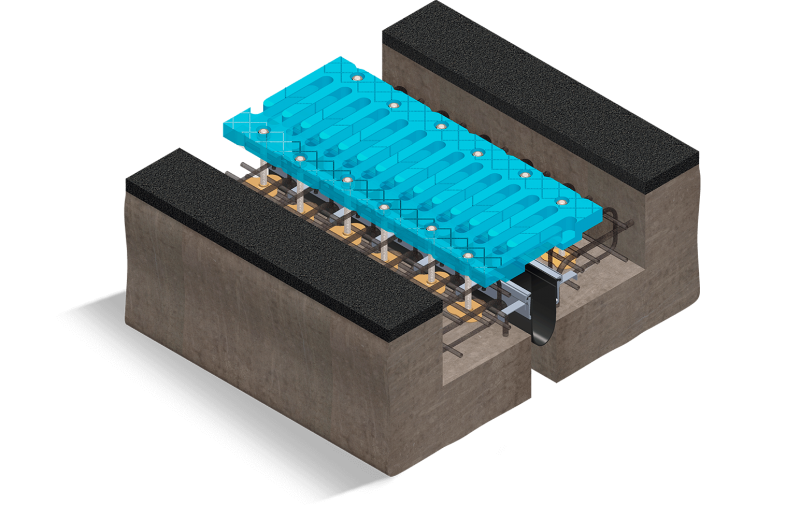 Galvanised steel fingerplates
These manufactured galvanised steel elements have 'tooth comb' shaped slender fingers in plan, which interlock with the opposing element, thereby providing a smooth unencumbered transition over the large underside structure gap. Skid resistance on the steel finger plate joint elements is provided by the standard detailing of a raised X patterned surface or by the use of purpose applied high PSV grit epoxy coating, applied post galvanising.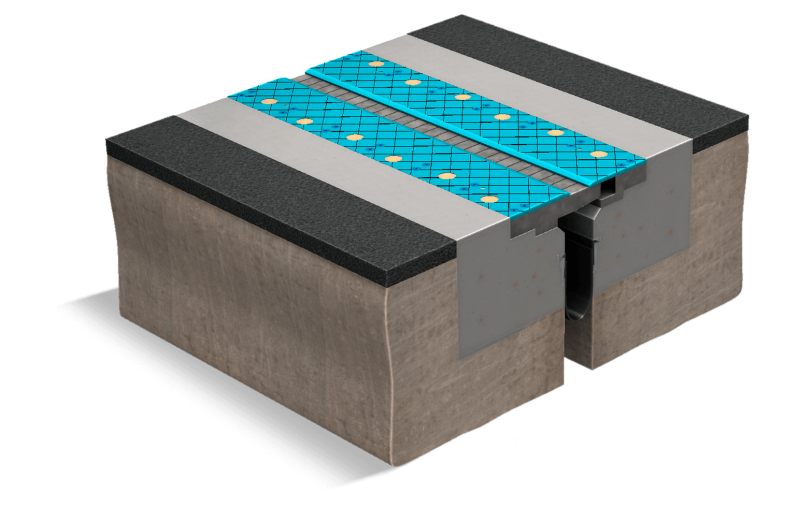 Cyclist Cover plates
When possible it is best to completely separate cyclist and vehicular traffic through use of separate bridge structures or with suitable demarcation barriers. In this scenario steel finger joints can be used for the vehicular traffic and cyclist friendly expansion joints with appropriate movement range used for cyclist traffic.
Skew Orientation
The SFEJ joint system is the large movement joint of choice for locations where skews are required and in particular where these skews are not conducive to using the Granor ETIC® EJ series cast aluminum saw tooth expansion joints. For extreme skew angles (within 25° degrees of longitudinal) please contact Granor for special advice.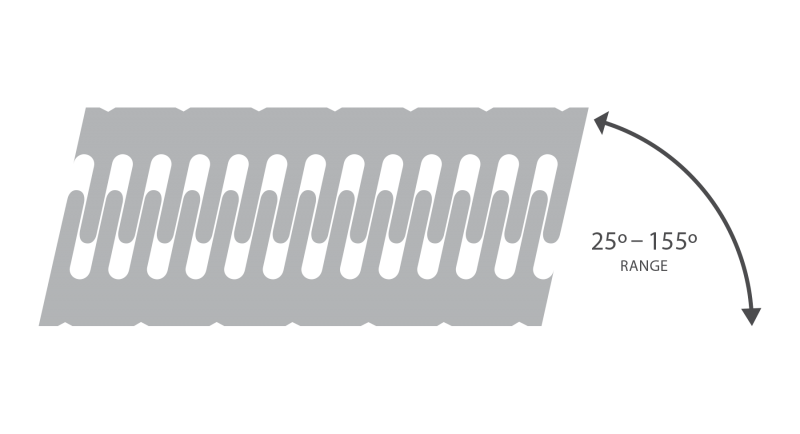 Expansion Joints – Large Movements
Expansion Joints – Large Movements

Expansion Joints – Large Movements